I got a lovely write-up in the Newburyport Daily News on January 18, 2021. Thank you, Grace Symes, for great reporting and writing.
Character in Newbury author's novel faces his uncomfortable past
By Grace Symes Correspondent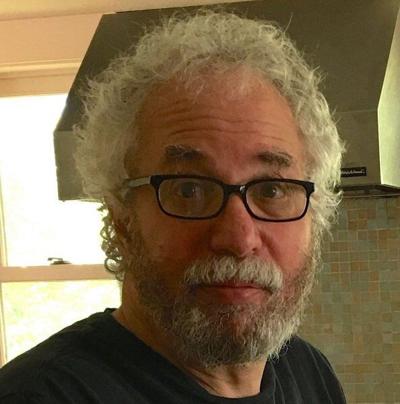 NEWBURY – Richard Ravin has spent much of the last year and a half parked in front of his computer, alternately struggling and enjoying himself as he revised and refined the story of a Los Angeles restaurant owner who must suddenly reckon with an uncomfortable past.
Ravin, a longtime Newbury resident and former Hollywood executive, will publish his debut novel, "Nothing to Declare," on Feb. 2.
Ravin grew up in the Boston area, but left for college, and later moved to LA to work as a production executive. After working on nearly 40 movies and miniseries, Ravin said he started to feel less connected to the work, and he and his wife decided to move back to Massachusetts.
"I grew up with the idea of being around writing," Ravin said. "And finally when I made my break with Hollywood, it was to start writing the book."
Writing a novel wasn't a huge change for Ravin, whose job in Hollywood included developing ideas, supervising writers and overseeing the creation of projects.
And he said his experience in the entertainment world helped him with dialogue, structure and character development. But he wanted the creative freedom of novel writing.
"When you work in the process of developing a script, it's a blueprint for something. It's not the final product," Ravin said. "I wanted to try working on something that was done when it was itself."
"Nothing to Declare" follows the story of Jesse, a restaurant owner in LA who finds out he's been named next of kin to Marty, a con artist who used to be his best friend and who he hasn't spoken to in 20 years. Jesse is forced to confront his past in a story that takes him from LA to Boston to Bali.
That past takes place in the 1970s, when Ravin was growing up, and he used the book to try and understand his own generation and how they had ended up decades after the "sex, drugs and rock 'n' roll" craze of the 1960s and 1970s. But he also wrote the book to deal with a personal tragedy.
"The story is about how a person absorbs a death … in his family of choice," Ravin explained. "And that mirrors what happened to me. In my own life, I had a brother who died in an accident, and I saw how my brother's death touched my life deeply and moved it from its natural course."
Ravin didn't have the entire story figured out from the start, and said his characters took on a life of their own and he simply tried to follow them to see where they would lead.
"I wrote to search for meaning, toward a destination, not knowing the end," he said. "I didn't really understand how the book ended until I wrote it."
Ravin said he thought he had a good story to tell and one that he thought would be fun to read. And, coming from Hollywood, he felt confident he knew how to write the kind of plot that keeps readers hanging on every word.
"I just want (readers) to engage with the characters and be interested in what is going to happen next," Ravin said. "And maybe see how that vibrates with issues that they confront in their own lives."
"Nothing to Declare" is available for preorder at Ravin's website: www.richardmravin.com.